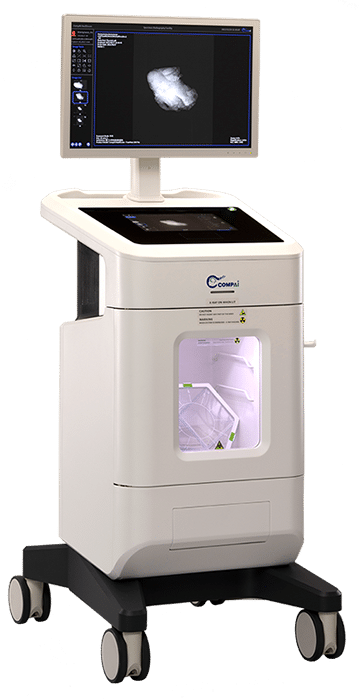 TrueView Pro 100
SRS is the efficient solution for specimen radiography
The Specimen Radiography System (SRS) uses advanced radiography and automated software to precisely identify tumor lesions in resected or biopsied breast tissue. Fast and accurate complete removal of the breast tumor greatly improves patient outcomes.
Improved workflow with enhanced software provides automatic calcification recognition and image magnification. The user-friendly interface has been upgraded with one-button X-ray exposure and intuitive software.
Advanced and reliable detection technology provides high-resolution images that can detect the smallest calcifications and features, resulting in more accurate margins. The proprietary QuadraView specimen holder ensures a precise and multidimensional view of the specimen images without compromising resolution and increasing cost. 
The latest X-ray technology and software enable a cost-effective and robust solution for any medical setting such as a hospital, free-standing clinic, or breast center for core biopsy imaging. A dedicated team provides quick delivery and installation.
The Efficient Solution for Specimen Radiography
Unlock the benefits of breast-conserving surgery with SRS
Scan Patient Information

One Touch Auto Exposure

Review Images
QuadraView Specimen Holder
Multidimensional precision without compromising resolution
The three-dimensional orthogonal and maximum slope images provide all-around information of the specimen and improve the complete tumor resection rate. In combination with the TrueView 100 Pro specimen radiography system, the distance from calcification to the resection edge can be calculated precisely. The specimen location assistance system allows the user to correlate the orientation of the specimen in the holder with its orientation in the breast to facilitate the comparison with preoperative imaging data. The elastic membrane can reduce the deformation of tissue samples, allowing for easy transportation to the pathology department for further examination.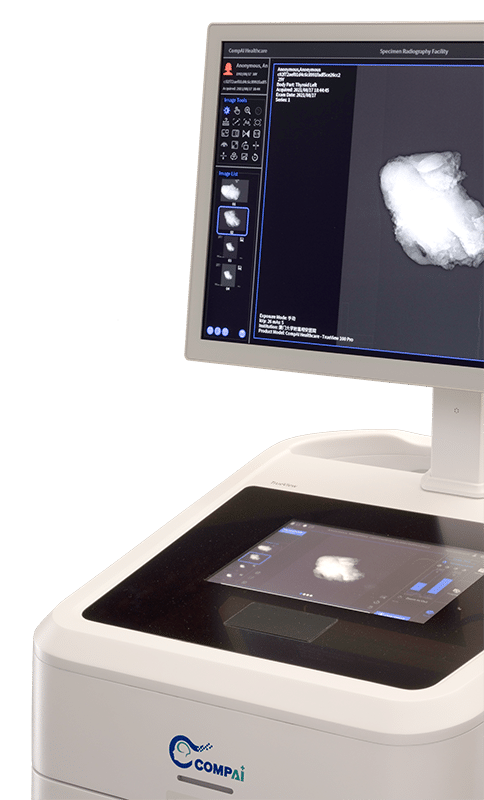 Before you commit to a particular
course of treatment, talk to us.